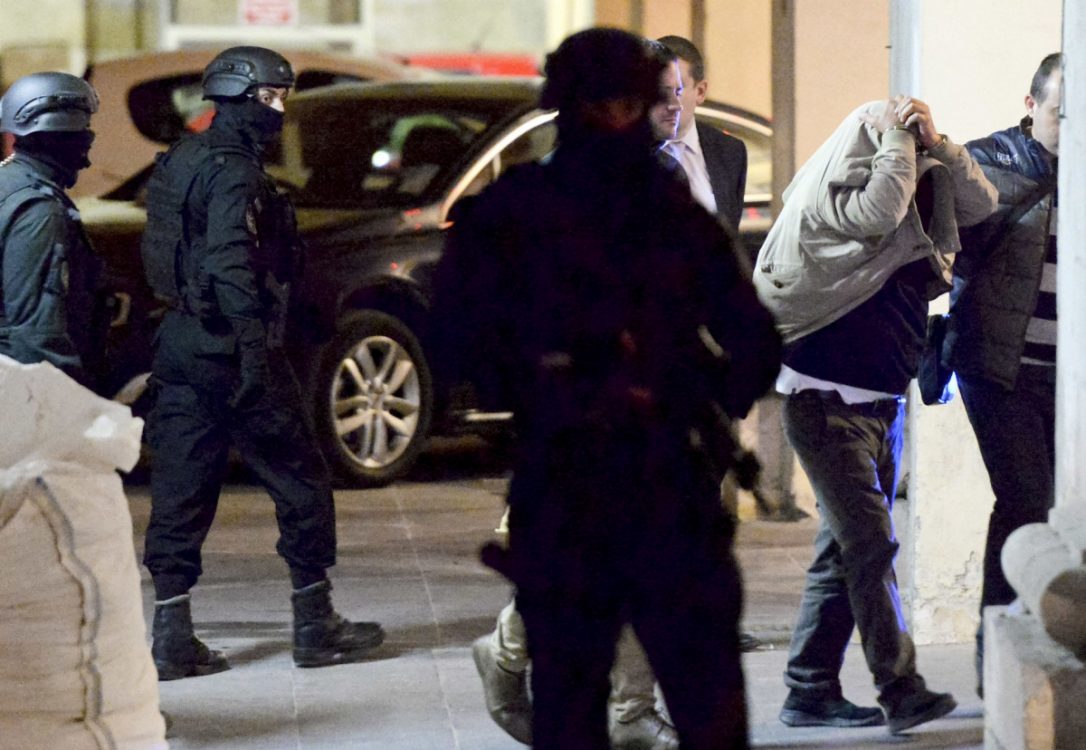 Toronto Star
Manhunt in Malta
In October, the car bomb assassination of Maltese journalist and blogger Daphne Caruana Galizia sent shock-waves through the investigative journalism community. Daphne was a continuous thorn in the side of the Maltese government as she reported extensively on government corruption and criminality.
Euronews YouTube Channel
Political Pressure
Though the government's round up of suspects and the charging of 3 men in the murder has garnered front page news across Europe, there are many who view the arrests with skepticism.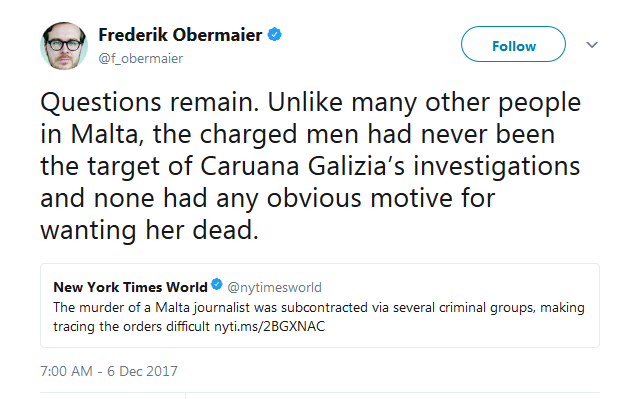 Once the target of Galizia's tenacious reporting, Joseph Muscat is now actively pursuing justice in the case of Daphne's murder.
Joseph Muscat, Malta's prime minister, promised in a press conference on Monday that he would not leave any stone unturned in finding who ordered the journalist to be killed and who carried out the attack.
Family Remains Unconvinced
Mathew Caruana Galizia, who is himself a journalist with the ICIJ, and younger brother Paul Caruana Galizia maintain that the individuals arrested and charged are simply low level conspirators.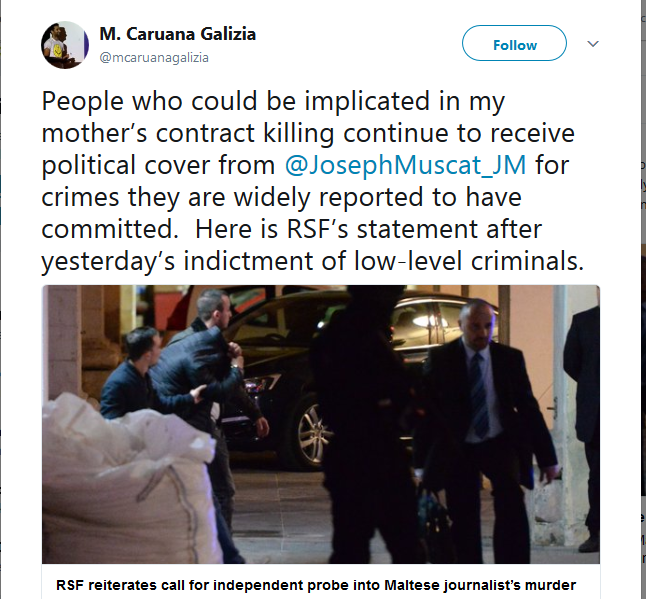 Mathew Caruana Galizia on Twitter: https://twitter.com/mcaruanagalizia
Taking to twitter, nineteen year old Paul highlighted the amount of political enemies his mother had gained over the years by showing the number of defamation lawsuits that had been filed against her, spiking in 2017.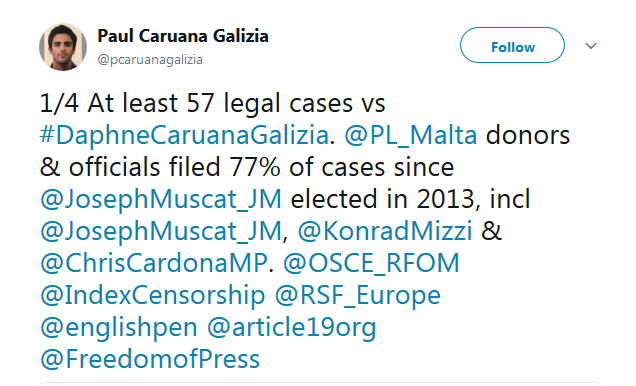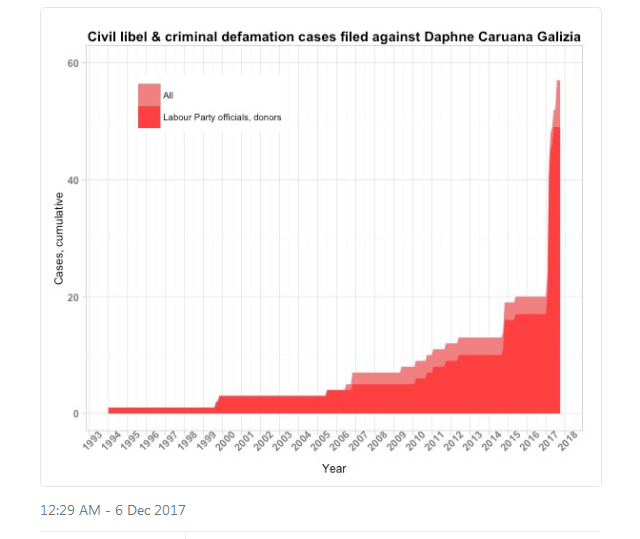 He also pointed to specific articles his mother had written about the PM and his chief of staff's passport scandal and kickbacks from Azerbaijani officials.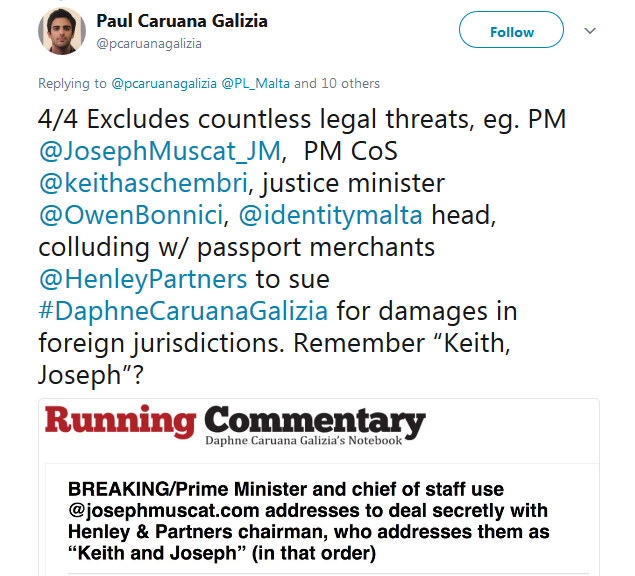 The Galizia family is pursuing a legal claim against the Maltese police claiming that the an independent and impartial investigation is not possible due to the connections between highest ranks of the police force and the government of Malta. The police force was also a subject of Daphne's highly popular blog.